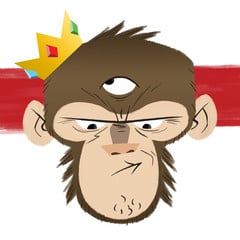 Max Haig
Artist, Storyteller and Independent Filmmaker
Toronto, Canada
Summary
I am a animation industry veteran turned independent filmmaker, Illustrator, concept artist, and comics creator living and working in Toronto, Canada.
DEMO REEL NOTE: My reel is a chunk from the middle of the animatic for the independent animated film that I am currently making. All of it (except the soundtrack) was made by me using Adobe Flash. I believe that it highlights my skills and strengths and provides a nice self contained narrative experience. Enjoy!
*The soundtrack does not belong to me. It is the work of Disasterpiece (from the game Hyper Light Drifter). It is used here as a temp track to illustrate mood.
Skills
Comic Art
Storytelling
Storyboarding
Illustration
Concept Design
Character Design
2D Animation
Traditional Art
Character Animation
Software proficiency